Gift & Ticket

Yukari plays koto for Awaya-Kai – DVD available soon!!!
Our lead singer and guitarist Yukari Fujiu played koto, the 13-string Japanese harp, for 18th Awaya-Kai Koto Concert at the James Armstrong Theatre in Los Angeles on Nov 3, 2013. Koto sounds utterly different from her edgy guitars, and she told us, "I'm a rock musician, but I listen to any genre of music. Ultimately, there are only two types of music: good music and bad music. And it's always exciting to share a stage with other great artists."
   The theatre was filled to capacity, and it was the golden opportunity to appreciate Yukari's Japanese traditional music performance. Opened with the stunning Mozart-like concerto (which was absolutely unexpected), she played a mean koto and enchanted the audience. "Although I couldn't see the audience's faces because it was dark, I did feel them enthused and totally engaged into the music," she portrayed her state of mind on stage, "That's one of the sexiest moments in my life." At the closing of the show, Yukari performed in the Japanese classical orchestra including shamisen, shakuhachi, and taiko percussions. She said, "It's the biggest koto concert series in LA and I was so honored to play for them. And what deeply amazed me was Awaya-sensei's creativity to produce those innovative shows. And the audience was bloody awesome! I said we would rock you and I hope we did!"  The concert's DVD will be released soon. (To order in advance, click here!)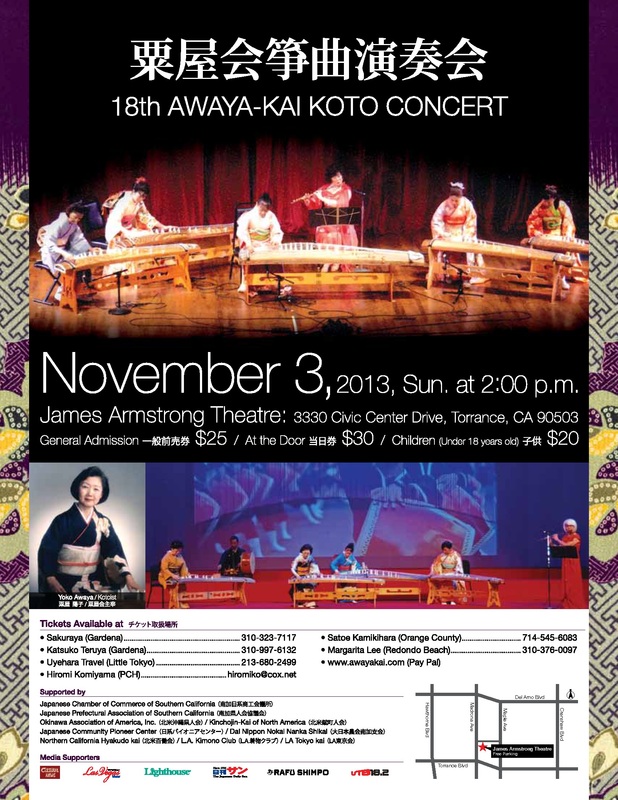 18th Awaya-Kai Koto Concert at James Armstrong Theatre
DVD available soon. Click here to order in advance!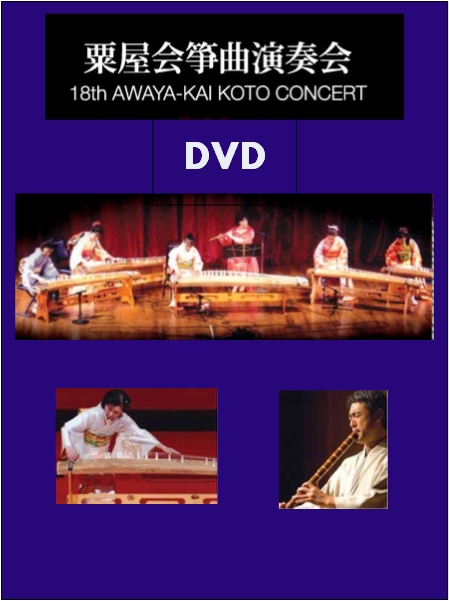 Gift Shop